Successfully participated in the 58th Pharmaceutical Machinery Exhibition
27-11-2019
The tablet press has an important role in the pharmaceutical process of Chinese and Western medicine. In recent years, with the rapid development of China's pharmaceutical industry, the problem of pharmaceutical pollution has become increasingly prominent, and GMP standards have been continuously improved. The tablet press industry and enterprises are in urgent need of transformation and upgrading.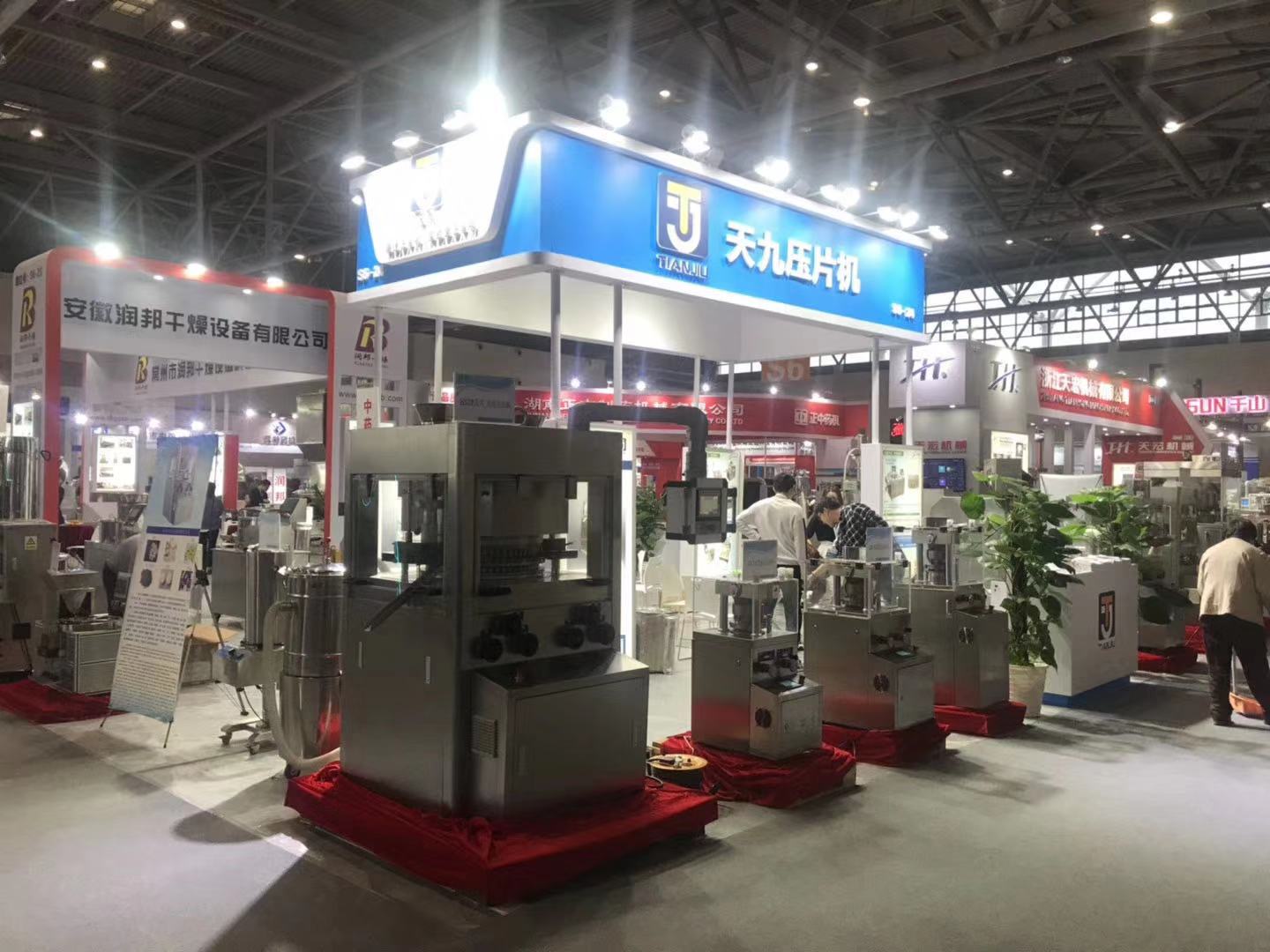 From November 5th to 7th, at the 58th (Autumn 2019) National Pharmaceutical Machinery and China International Pharmaceutical Machinery Expo held in Chongqing International Expo Center, Shanghai Tianjiu Machinery Manufacturing Factory stated that the company is focusing on customers and Quality is fundamental, continuous innovation, and strive to expand new service concepts, and make unremitting efforts to improve the economic benefits of users and enterprises.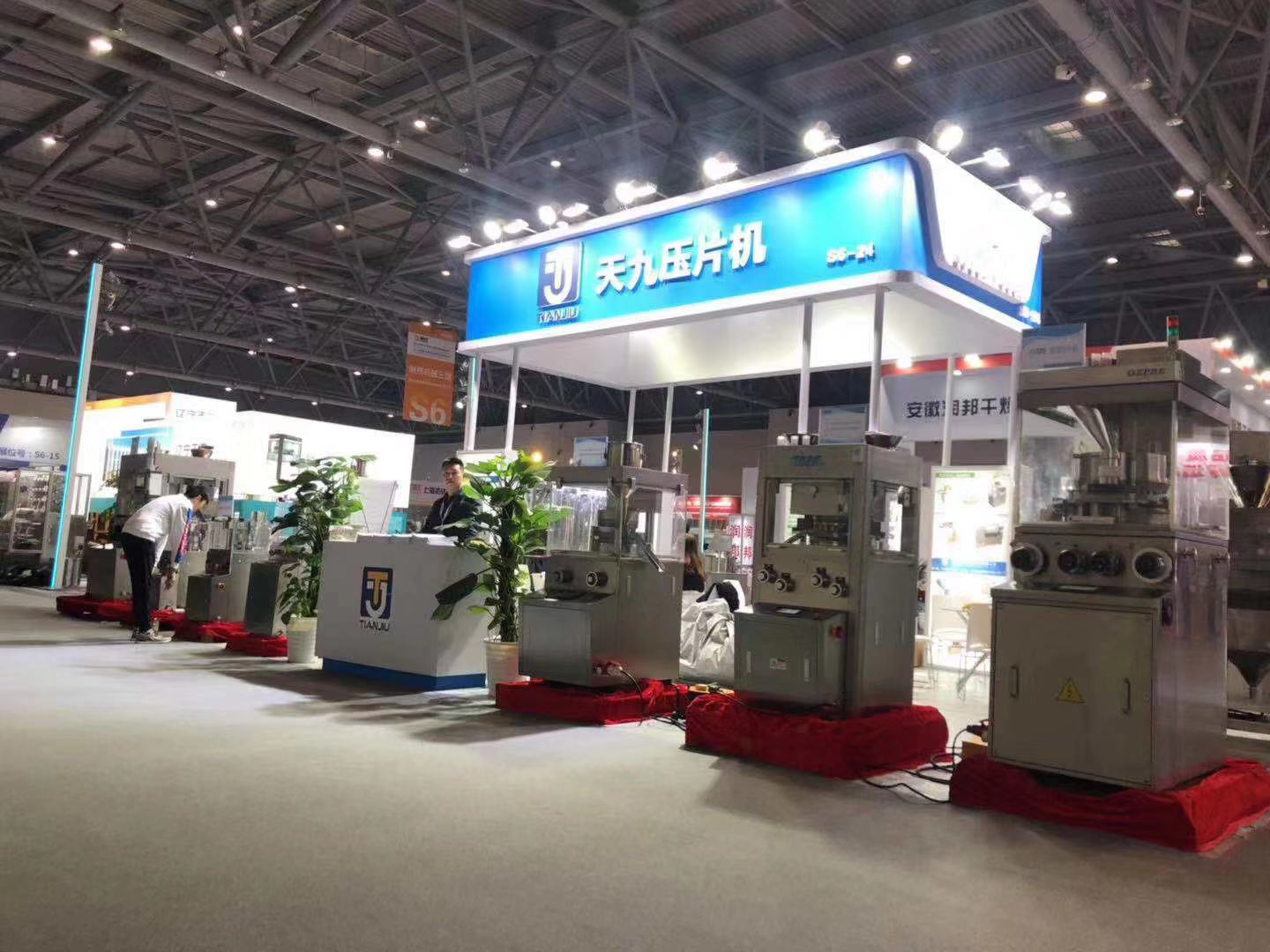 Shanghai Tianjiu Machinery Manufacturing Plant is a professional enterprise integrating design, development, manufacturing, sales and service. It mainly deals with the machinery and equipment involved in the "solid preparation" production line. The production line covers tablet presses, crushers, mixers , Screening machine, granulator, dryer, capsule machine, packaging machine and auxiliary equipment.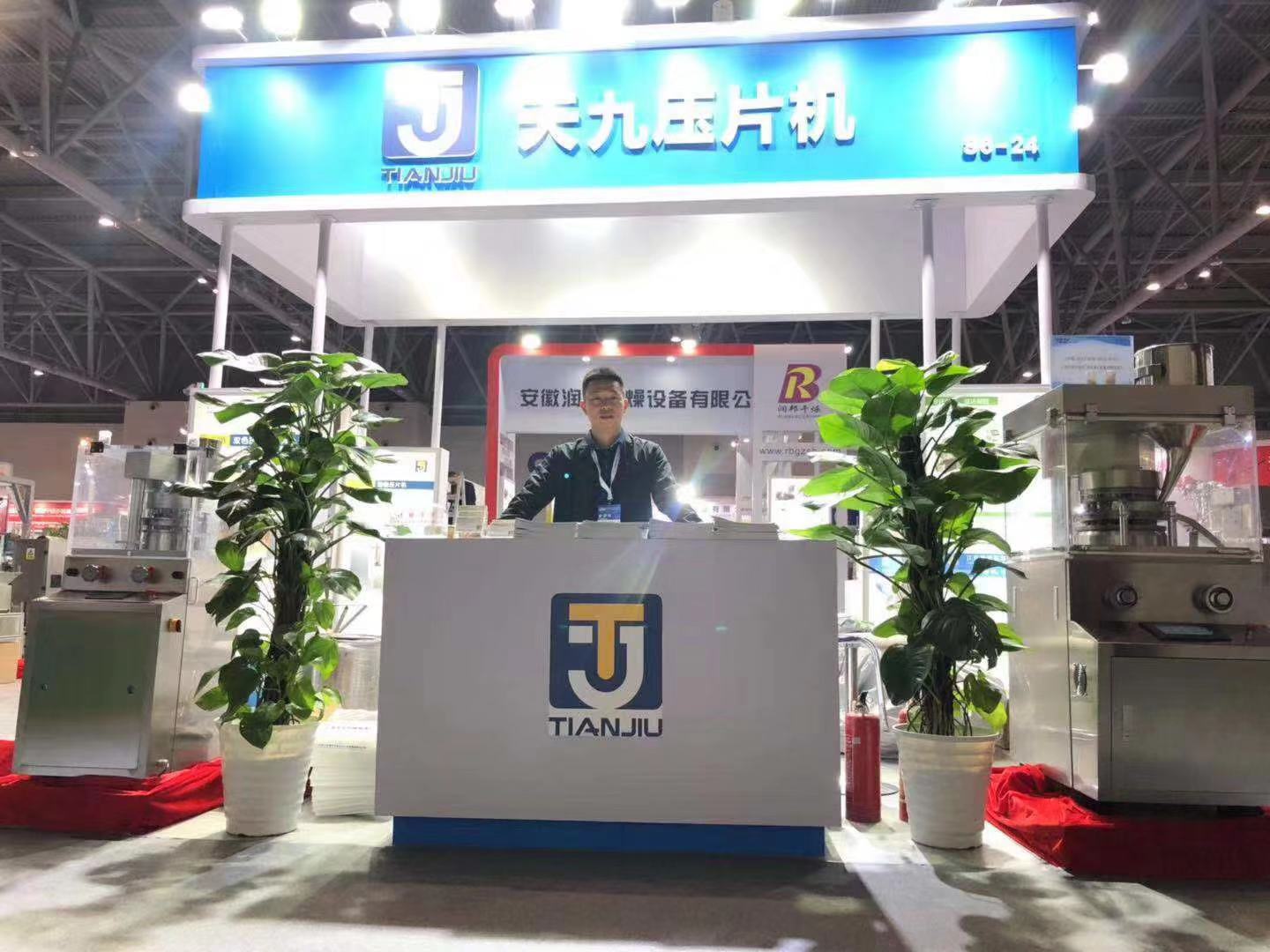 We continuously innovate according to customer needs to provide high-quality product and service experiences. The main products include rotary tablet press, single punch tablet press, manual tablet press, pharmaceutical packaging machinery, medicinal pulverization machinery, raw drug equipment and machinery, and decoction machinery.
In addition, we attach great importance to the service concept. Since the establishment, we have always adhered to the concept of customer first. We provide free technical guidance at 24 hours to relieve customers of their worries. This also allows the company to have a stable customer group in the market and compete in the same industry Have greater advantages.
At the exhibition site, the attendees and buyers who came to the booth for consultation are still constantly. One of the old customers said, "We met at the 2016 exhibition. Their company's new tablet press in recent years is very attentive and can meet GMP requirements and meet the true needs of our customers.
The person in charge of the exhibition said that the products displayed this time include soft water salt tablet presses, single tablet presses, two-color tablet presses, and bottling production lines. These devices have different highlights and are currently widely welcomed by the market.